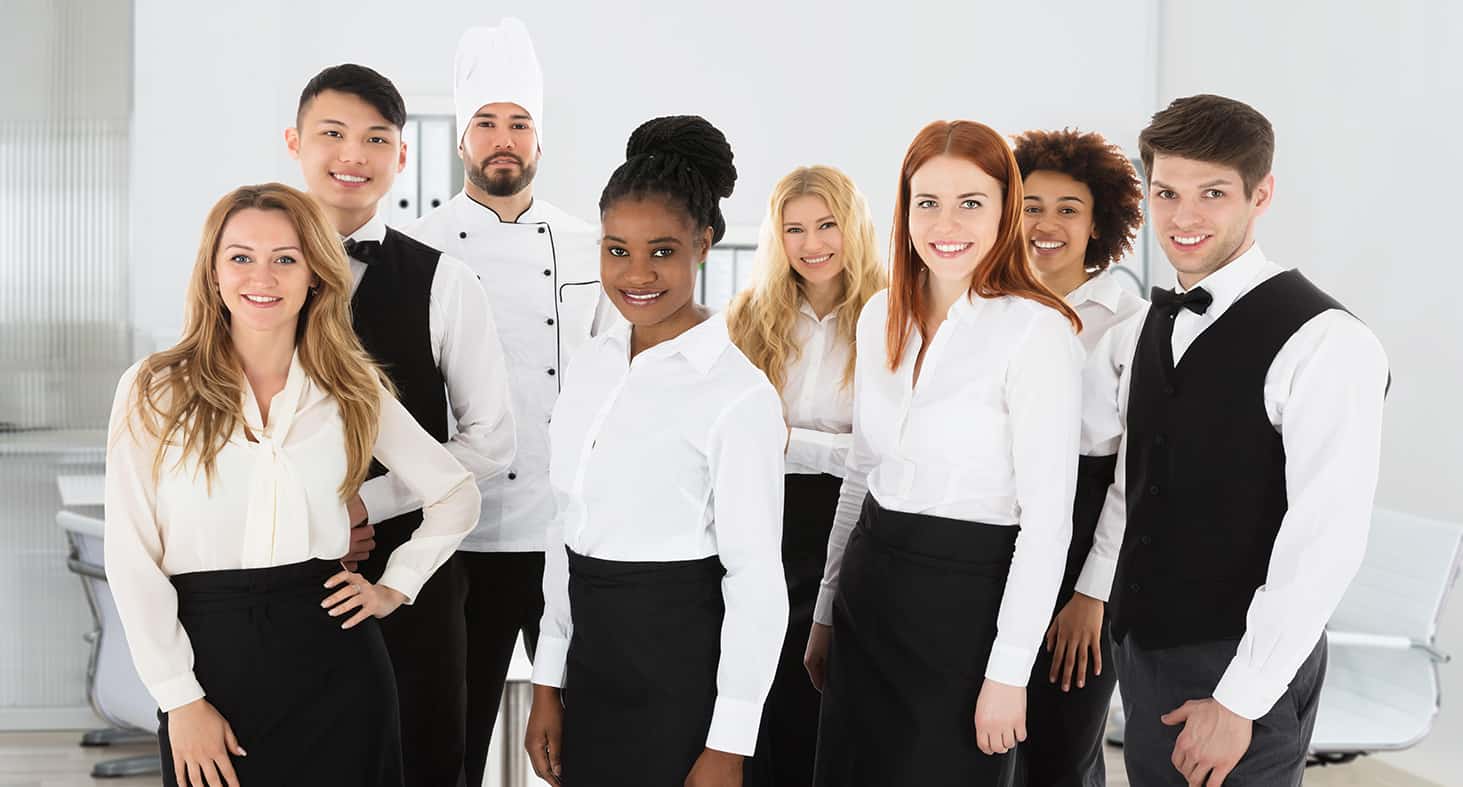 SIT50416
Diploma of
Hospitality
Management


SIT50416
Diploma of Hospitality Management


This qualification reflects the role of highly skilled senior operators who use a broad range of hospitality skills combined with managerial skills and sound knowledge of industry to coordinate hospitality operations. They operate independently, have responsibility for others and make a range of operational business decisions.
This qualification provides a pathway to work in any hospitality industry sector as a departmental or small business manager. The diversity of employers includes restaurants, hotels, motels, catering operations, clubs, pubs, cafés, and coffee shops. This qualification allows for multiskilling and for specialisation in accommodation services, cookery, food and beverage and gaming.
Possible job titles include
Banquet or function manager
Bar manager
Café manager
Chef de cuisine
Chef patissier
Club manager
Executive housekeeper
Front office manager
Gaming manager
Kitchen manager
Motel manager
Restaurant manager
Sous chef
Unit manager catering operations.
No occupational licensing, certification or specific legislative requirements apply to this qualification at the time of publication.
SIT50416 Cert IV in Commercial Cookery
In each term at least one unit is taught face to face. This full-time course is delivered in a blended mode for 20 hours plus 10 hours per week self-study during the term.
Trainer led: Blended training 75% Face-to- Face and 25% Online.
Face-to-face: Trainer led sessions in a classroom setting combined with in-class experiential activities
Online: Moodle based Assessment Tasks.
Delivery Location: 12 Pritchard St, Wentworthville, NSW 2145
| | | |
| --- | --- | --- |
| Unit Code | Unit Name | Core/Elective |
| BSBDIV501 | Manage diversity in the workplace | Core |
| BSBMGT517 | Manage operational plan | Core |
| SITXCCS007 | Enhance customer service experiences | Core |
| SITXCCS008 | Develop and manage quality customer service practices | Core |
| SITXCOM005 | Manage conflict | Core |
| SITXFIN003 | Manage finances within a budget | Core |
| SITXFIN004 | Prepare and monitor budgets | Core |
| SITXGLC001 | Research and comply with regulatory requirements | Core |
| SITXHRM002 | Roster staff | Core |
| SITXHRM003 | Lead and manage people | Core |
| SITXMGT001 | Monitor work operations | Core |
| SITXMGT002 | Establish and conduct business relationships | Core |
| SITXWHS003 | Implement and monitor work health and safety practices | Core |
| SITXFSA001 | Use hygienic practices for food safety | Elective |
| SITXFSA002 | Participate in safe food handling practices | Elective |
| SITHCCC020 | Work effectively as a cook | Elective |
| SITHKOP005 | Coordinate cooking operations | Elective |
| SITHIND002 | Source and use information on the hospitality industry | Elective |
| SITXFIN002 | Interpret Financial Information | Elective |
| SITHCCC006 | Prepare appetisers and salads | Elective |
| SITHCCC014* | Prepare meat dishes | Elective |
| SITHCCC007 | Prepare stocks, sauces, and soups | Elective |
| SITHCCC018* | Prepare food to meet special dietary requirements | Elective |
| SITHCCC008 | Prepare vegetable, fruit, egg, and farinaceous dishes | Elective |
| SITHCCC012* | Prepare poultry dishes | Elective |
| SITHCCC013* | Prepare seafood dishes | Elective |
| SITHCCC019* | Produce cakes, pastries, and breads | Elective |
| SITHPAT006* | Produce desserts | Elective |
Cookery units delivered at our satellite training Kitchen at 460 Cleveland Street Surry Hills NSW
IMPORTANT NOTE: This course is not suitable for persons unable to handle meat, seafood, poultry or dairy. Campbell Institute cannot guarantee that kitchen facilities are free from potential allergens, including airborne particles of potential allergens. Accordingly, this course may not be suitable for people with severe allergies, including nuts allergies. Please note that all students must complete all of the units of competency required